Jeff Guerin - USPTA Professional
Now teaching at the:
Christus Louisiana Athletic Club - Shreveport, LA
At Bert Kouns and I-49
And The Indoors Racket Club - Shreveport, LA
8201 Tennis Court Lane
Contact email: jeffonthelittlemo@gmail.com and cell: 870-925-1378
Special for the fall of 2019 only!
Pay in advance for a minimum of four 1 hour or 1 1/2 hour sessions and and get a break!
Just $50 for one hour and $65 for the hour and a half lessons!!!
As many as you like! Deal ends the last day of October!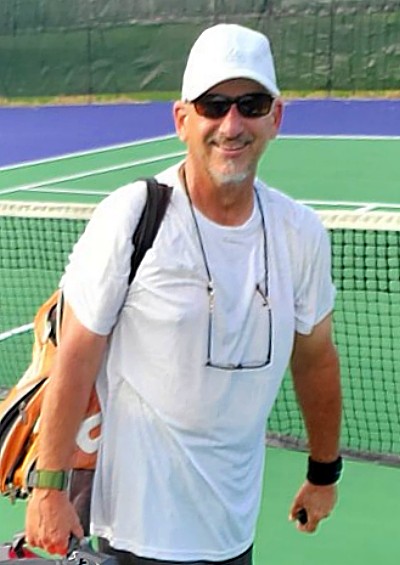 Providing Family, Group and Private sessions!
Slower balls & smaller courts for beginners, progressing to regulation!
Family Sessions
Learn how to play with your kids,
what and how to teach them as well!
Developing Strokes and Strategies
Group Sessions
for two, three or four people, any level.
Private Sessions
Starting with basic tennis skills from keeping score,
how to play the game,
to tournament level play!
Jeff's Bio / Lesson Rates / Teaching Philosophies / The USPTA
You might also be interested in The Breakers League for league play!